Display
University aims to create the next generation of humanitarians
22 Jun 2016
Young people from across Manchester will learn what it is like to be a humanitarian worker at the forefront of a crisis, such as an Ebola outbreak, at a unique event at The University of Manchester today (Wednesday 22 June).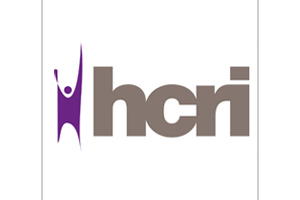 The `Young People in Humanitarianism Conference' is being organised by postgraduate students from the University's Humanitarian and Conflict Response Institute (HCRI) and is the first event of its kind in the UK.
The pupils will take part in hands-on, practical workshops working alongside academics and specialist workers who have been on the frontline in some of the world's most notorious humanitarian disasters, from 2010's Haiti Earthquake to 2014's Ebola outbreak in West Africa.
They Some pupils will even get to try on a real-life Ebola suit, gaining first-hand experience of what it was like to work under such conditions whilst treating the ill and suffering.
Others will also learn what it is like to 'walk the road of a refugee' as part of the event and help plan flooding response for the UK.
Altogether, the conference will bring together approximately 150 Year 8 and 9 pupils from eight different schools across Greater Manchester to learn about humanitarianism and disaster response.
The aim of the event is to highlight the issues of humanitarianism and expand horizons of the students by demonstrating the impact they can have through gaining a university education. The student–led conference is funded by Schools University Partnership Initiative (SUPI).
Jessica Hawkins, Lecturer in Humanitarian Studies, said: "Inspiring young people is important because they will go on to become the voices and advocates of humanitarianism in the future.
"We think it is important to teach teenagers about the work done by humanitarian aid workers and the impact they have on the lives of countless people around the world."
The Humanitarian and Conflict Response Institute researches current and historical humanitarian crises and provides training for those interested in the humanitarian sector, emergency aid and conflict response, global health, international disaster management and peace building.
The Institute is also home to UK-Med, the charity that leads the deployment of UK volunteers to the world's humanitarian disasters, which began sending medical volunteers to Sarajevo hospitals in the Balkans war in 1995. Since this time it has deployed clinicians to the Philippines post Typhoon Haiyan, to the Gaza conflict, to Sierra Leone for the Ebola outbreak and most recently to Nepal in response to last April's devastating earthquake.